Image Description
And why "German"? German has a bitter aftertaste - and the more that is to be denied or forgotten, the more bitter it will reopen. Basically we can be thankful that there were these positive lighthouses in the German storm. If there is a reason to feel proud of one's own "being German", it is only because of these cultural achievements. And yet culture is being pushed more and more to the margins these days.

During the watercolour painting I ran a video and edited it as a time lapse:
Video with this image
The following video shows the painting process as a time-lapsed video.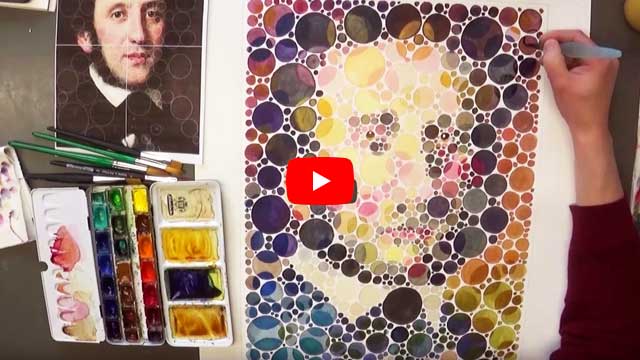 "Watercolor-Portrait: Felix Mendelssohn Bartholdy", Speed painting, digital painting (Photoshop, Grafiktablett)
Please click to load the youtube-source.
Read more about ...