Image Description
I have drawn this pencil drawing of a sailing ship on cold pressed watercolour paper. The paper has a rough surface and I wanted to use it to create an atmospheric, cloudy sky. I drew the ship from a photo template. The whole thing took about two hours. Also with this drawing I let a video camera run to capture the process of creation.
Video with this image
The following video shows the painting process as a time-lapsed video.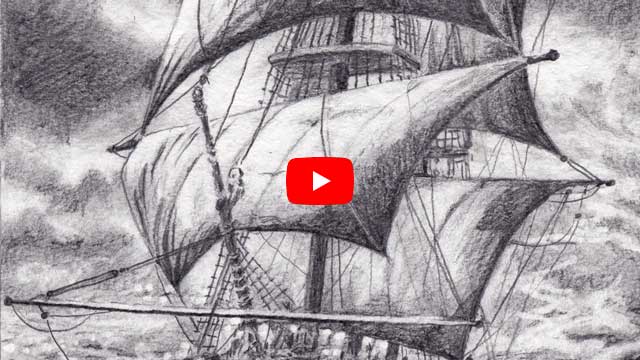 "Sailing ship (pencil drawing)", Speed painting, digital painting (Photoshop, Grafiktablett)
Please click to load the youtube-source.
Read more about ...