Image Description
This oil painting is a revolving picture: from one side it shows a lady (queen), young, lovely, friendly - but the other way round it turns into the worried, almost desperate king.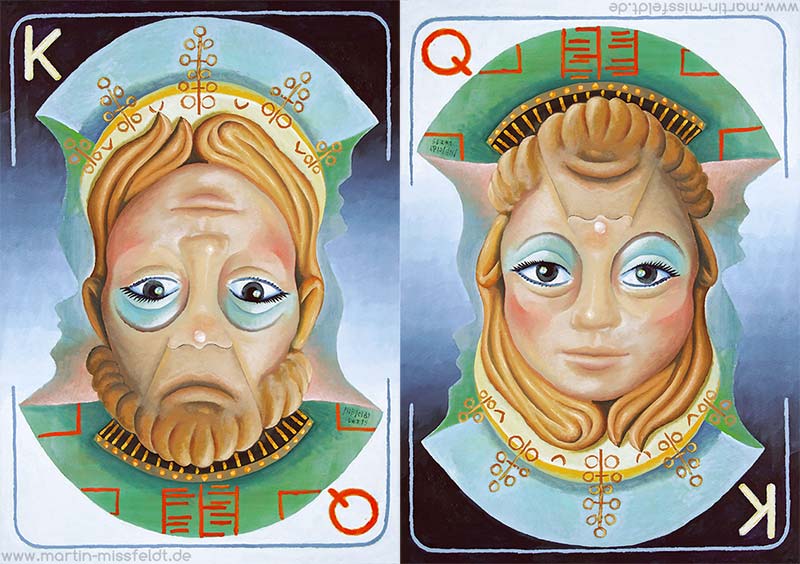 Rotated picture Queen King - both views
The picture is painted with oil on canvas and measures 70 x 100 cm. It belongs to a series with optical illusions and visual phenomena. I painted it from 17.12.2019 to 20.12.2019 (in total about 12 hours).
Video with this image
The following video shows the painting process as a time-lapsed video.
"King and Queen - Rotating Picture", Speed painting, digital painting (Photoshop, Grafiktablett)
Please click to load the youtube-source.
Read more about ...